Day Offices
Day Offices for rent to let Naples Italy: all inclusive day offices from €49.00 full day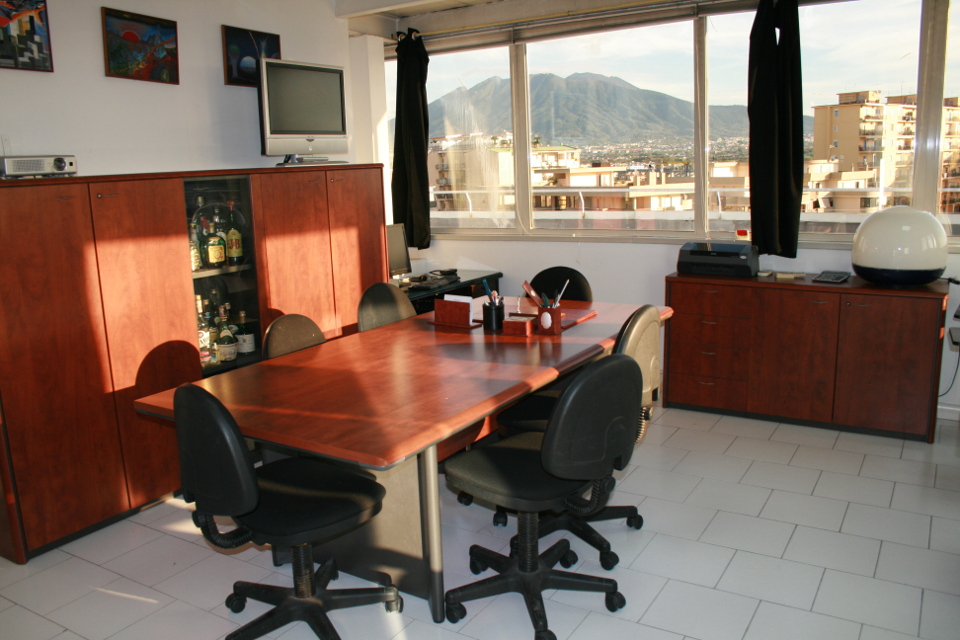 We specialise in providing professional, affordable flexible offices. From small office facilities designed for one-to-one sessions and interviews, to larger offices. Day offices are the ideal solution for those wanting to use a workplace only when they really need it.
Incubatorestartup.com offers day offices that can be booked as needed, for just a few hours or a whole day.
This is ideal for businessmen travelling for work who need to meet clients near Naples and near Capodichino Airport, in a professional environment or for those wanting a workplace only when they really need it.
The well-furnished spaces are fully equipped with all comforts as well as Wi-Fi, Internet connection, stationery and everything need to make working at the Incubatorestartup.com Business Centre a pleasant experience.
From €49 per day: work in peace and comfort, and be just as effective as you are in your normal workspace. Day offices are perfect for those on the move or anyone needing a professional environment. Just like your office, away from the office.
Incubatore Offices are a flexible office space in Campania, open to anyone who would love a place to meet and work without the high expense of monthly rent.
The space is uniquely designed with many private offices and an open meeting room. The individual offices provide a comfortable place for more persons to work privately and are spacious enough for groups to meet collaboratively.
Offices are open during normal working hour, so you can work when you need to. Fast and reliable WiFi and cabled internet connections and phone lines are provided within the space at no additional cost. Professional address mailboxes are also available.
Would you use a space like this? Have questions? Keep reading or get in touch with us.
Keywords: Day Offices, day office, day office Naples, day office Napoli, Campania, Italy, day office rental, temporary office Napoli, flexible office, istant office, furnished office, uffici arredati Napoli
Links: affittonapoli.info – affittoufficio.eu – andreaamodio.com – centroufficinapoli.com – centroufficinapoli.it –  coworking.company – il-faro.com – incubatorestartup.com – italycenter.it – retecaf.com – segretariaonline.net – servicedoffices.it – studioamodio.net – uffici-arredati.net – ufficiarredati24.com – ufficiarredati24.it. Facebook links: Centro Il Faro, Startup Napoli, Coworking Napoli, Uffici Arredati, Sale Riunioni, Incubatore di Imprese Napoli, Centro Il Faro.